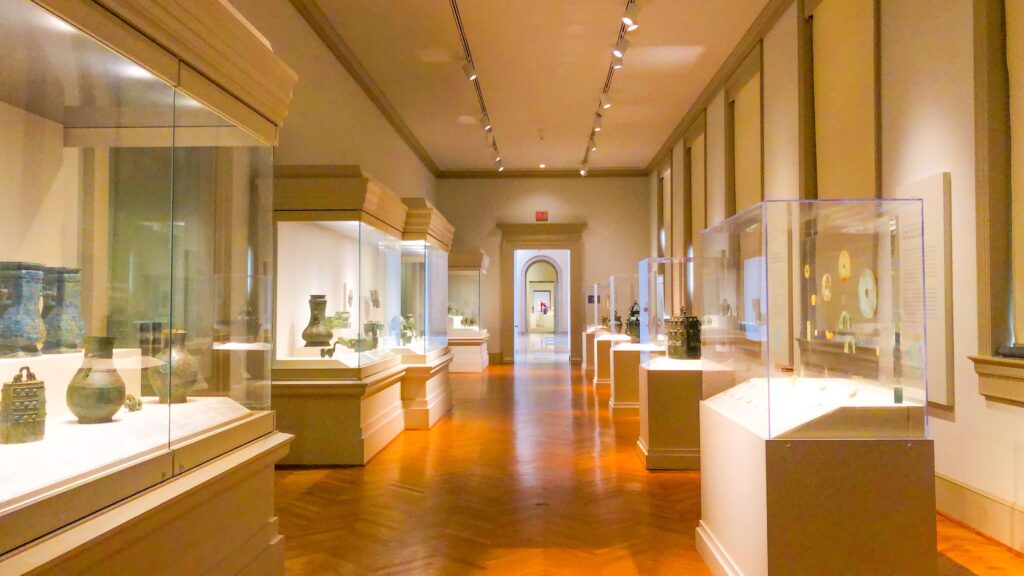 Program in Material Culture & Public History at William & Mary
The National Institute of American History & Democracy (NIAHD), a partnership between William & Mary and the Colonial Williamsburg Foundation, invites students at other colleges and universities to apply to join the Program in Material Culture & Public History as a Visiting Student. This program is open to undergraduates in any major as well as to graduate students who would like to spend either one or two semesters in residence at William & Mary.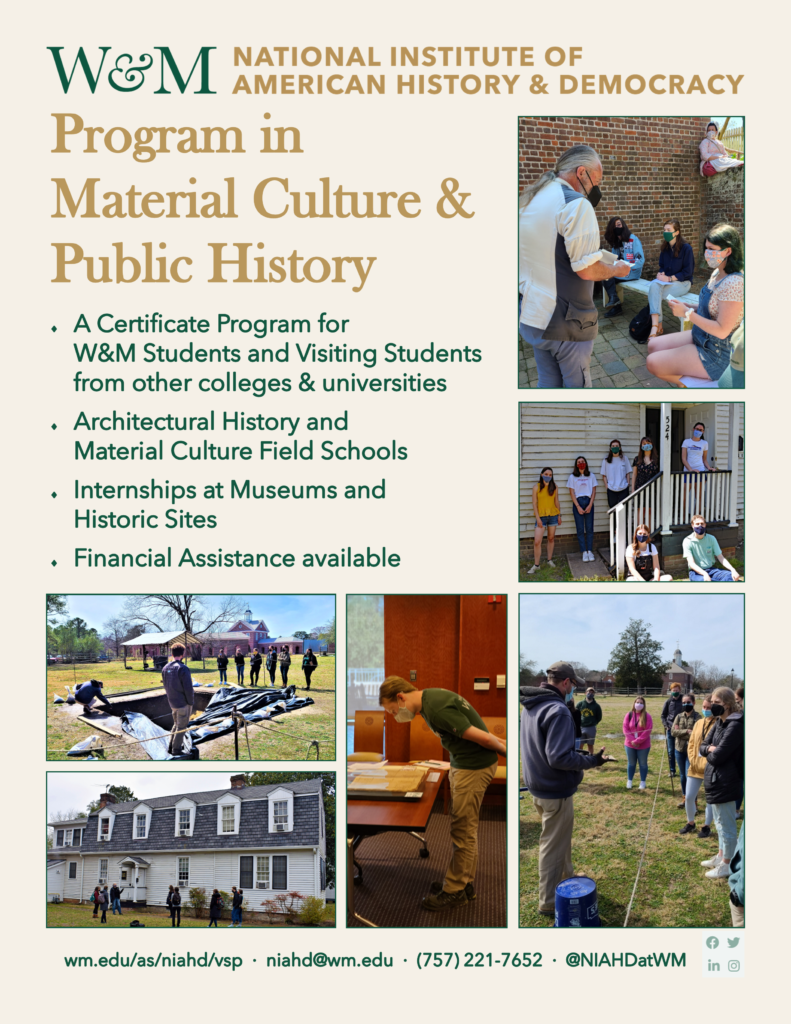 ---
Old Salem "Hidden Town Project"
The Hidden Town Project is an initiative to research and reveal the history of a community of enslaved and free Africans and African Americans who once lived in Salem, North Carolina. The internships are also eligible for academic credit in History and fulfill a core requirement of the CHP minor. For more information, contact Lisa Blee (bleelm@wfu.edu) or Jake Ruddiman (ruddimja@wfu.edu). Read the "A New Public History Partnership: the History Department contributes to Old Salem's Hidden Town Initiative" writeup.
---
Reynolda House Museum of American Art
The Teaching and Learning Department offers fall and spring semester internships, as well as summer term academic internships that will provide a general introduction to museum careers with a focus on education, programming, or cultural resource management.
Interns will assist with the daily operation of the education and program departments, specifically helping with school field trips and Museum programs. In addition to completing required readings and accompanying tours of the Museum, all interns will undertake an independent research project that's tailored to the student's skills and professional goals. Additional internship experiences may occasionally be available in other Museum departments, including Marketing & Communications, Archives/Library, Collections, and Advancement (Development). All internships are unpaid unless otherwise noted.
For more information, please check the website.
---
Historic Stagville
Historic Stagville is on the site of one of North Carolina's largest plantations (near Durham). Student interns will interpret the history of slavery at the site and complete an independent project. Email Dr. Lisa Blee (bleelm@wfu.edu) for more information.
---
MUSE Winston Salem
The mission of the Museum of Understanding, Storytelling, and Engagement is to connect, enrich, and enlarge the community through history, storytelling, and informed, balanced perspective that leads to acceptance, understanding, and belonging.
---
Form for Internships with CHP
Print, fill out, and return this form to the history department office for an Internship in History (HST 395)